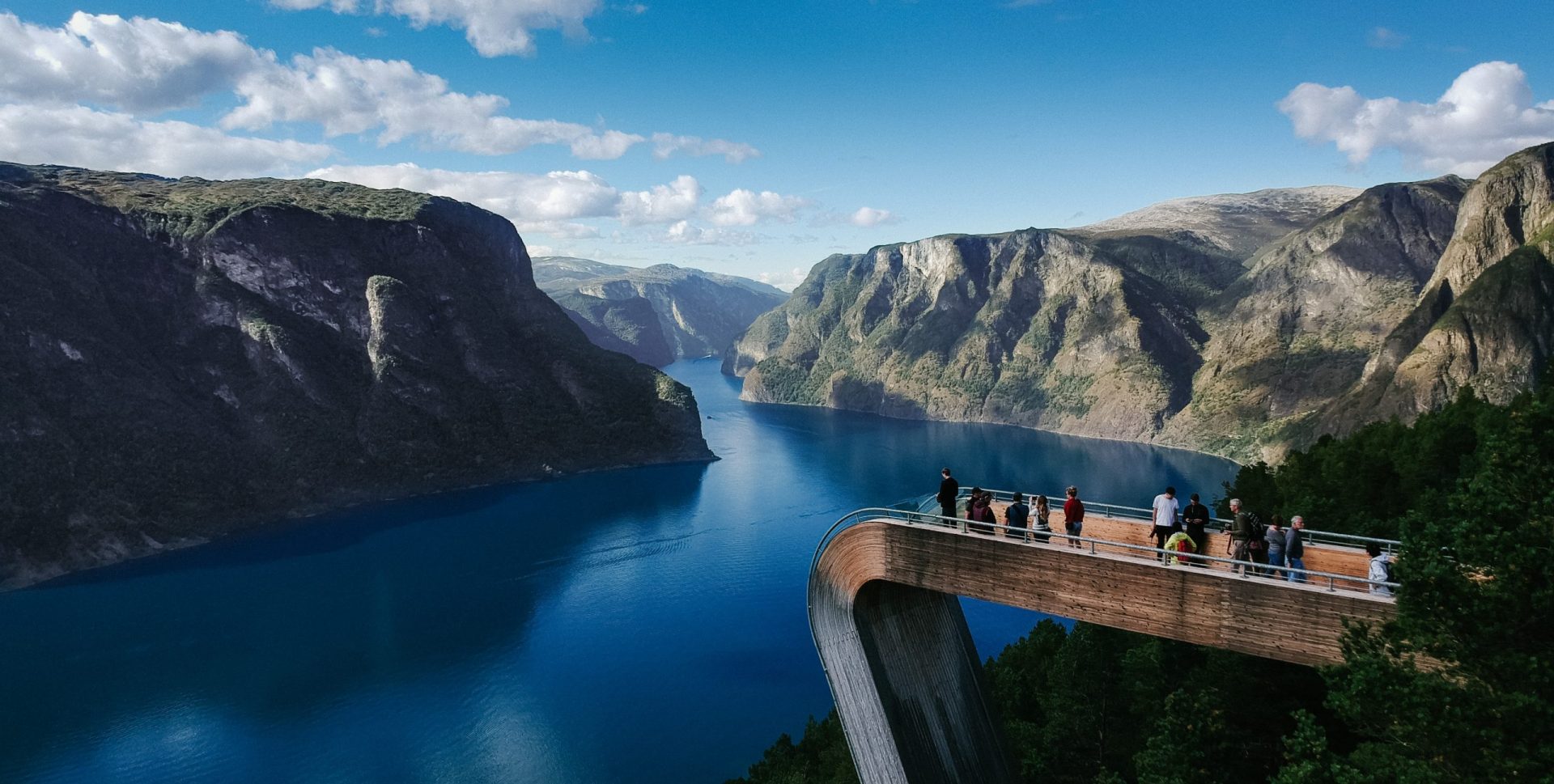 The Best of Oslo-Flåm-Bergen returntour
During 3 fantastic days you are very welcome to join The Best of Oslo-Flåm-Bergen returntour in May 2023! We will start in the Capital Oslo, travel through the fantastic Fjord area around Flåm to the Atlantic Ocean and Bergen. Return via scenic route along Hardangerfjorden, Vøringsfossen and Hardangervidda national park. It´s the perfect tour for you who want to experience in short time panoramic views, mountains, fjords, waterfalls, thrilling activities and highlights of Norways two biggest cities.
Hi! Between 6th- 8th May, you are welcome to join The Best of Oslo-Flåm-Bergen returntour! We will start in the Capital Oslo, travel through the fantastic Fjord area around Flåm to the Atlantic Ocean and Bergen. Return to Oslo via scenic route along Hardangerfjorden, Vøringsfossen and Hardangervidda national park. It´s the perfect tour for you who want to experience in short time panoramic views, mountains, fjords, waterfalls, thrilling activities and highlights of Norways two biggest cities.
First night we stay at Aurland Fjordhotell in Aurland and second night at Bjørkheim Kro&Motell along Hardangerfjorden. Further, everyone pay a basic fee and can add activities according to own preferences. It´s always an alternative to the additional activities to go by the bus or spend some time on your own.
You are welcome to start your journey already now by reading all the details for the trip below, don´t forget to press all the links for further information and inspiration.
Any questions, please contact me on e-mail: post@atnorway.no 
I´m looking forward seeing you in Oslo in beginning of May!
Your Driver and Guide!
Per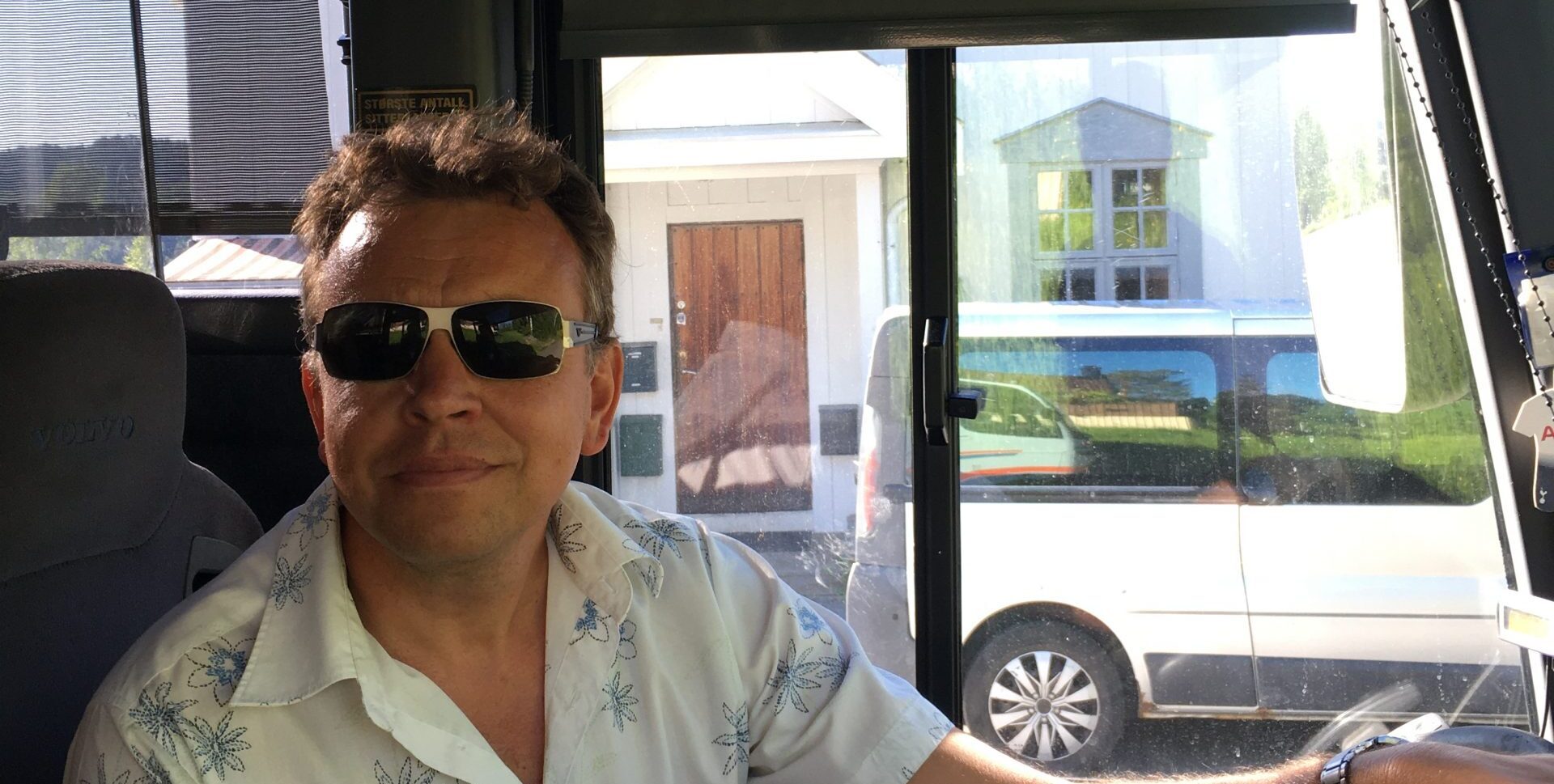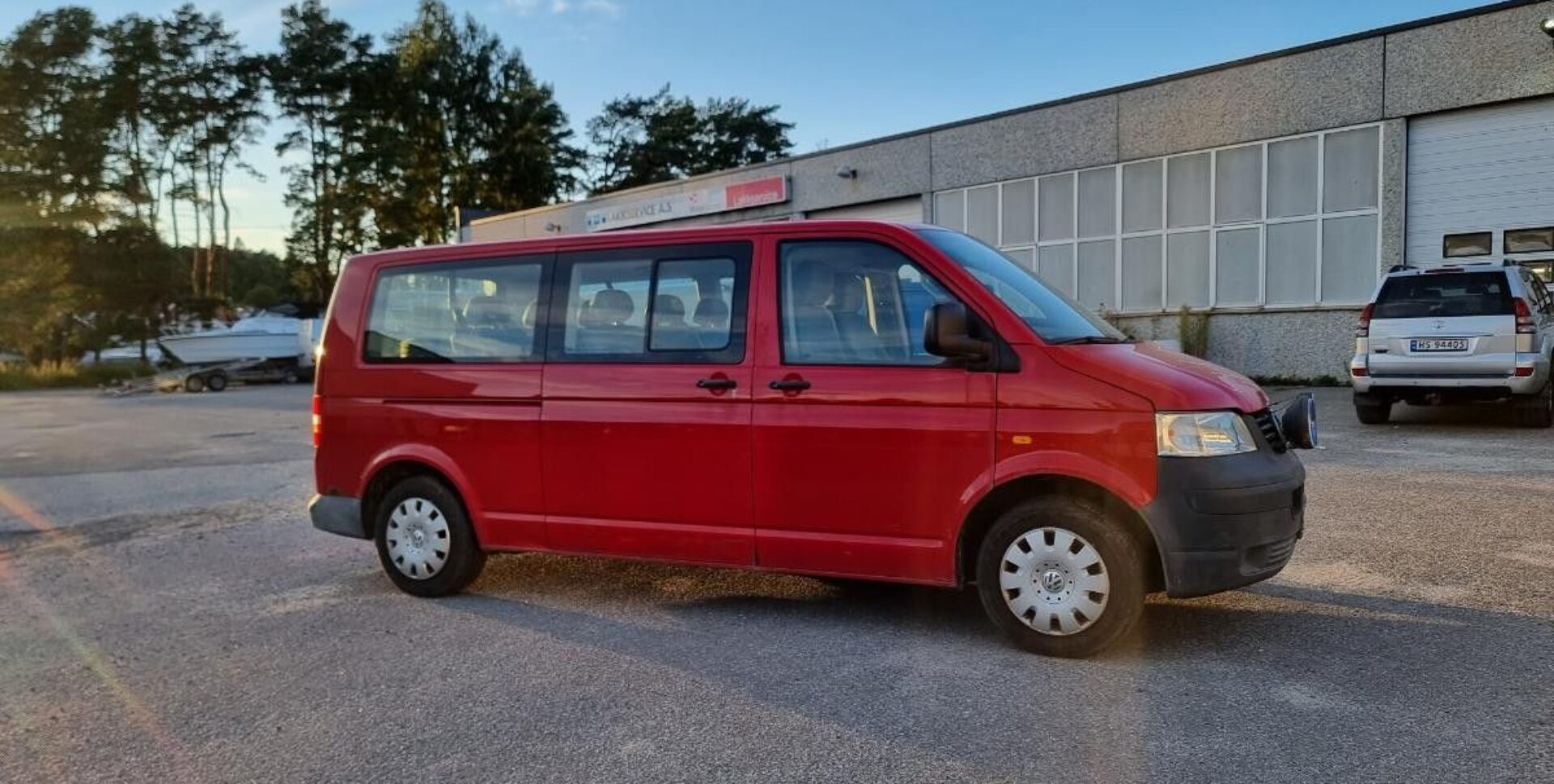 Day 1: 06.05.2023. The mountains of Hemsedal, Borgund stave church, Historic route, Lærdalstunnel, The Flåm Railway, Flåm Zipline, Bike the Rallarroad and dinner at Aurland Fjordhotel.
07.00 Busdeparture from Thon Hotel Opera close to Oslo S.
We are going westbound over the mountains of Hemsedal and first stop with lunch is at Borgund stave church. We continue the Historic route and drive through Lærdalstunnelen, the world longest tunnel for vehicles.
After the tunnel we are approaching Flåm and we´ll catch the Flåm Railway.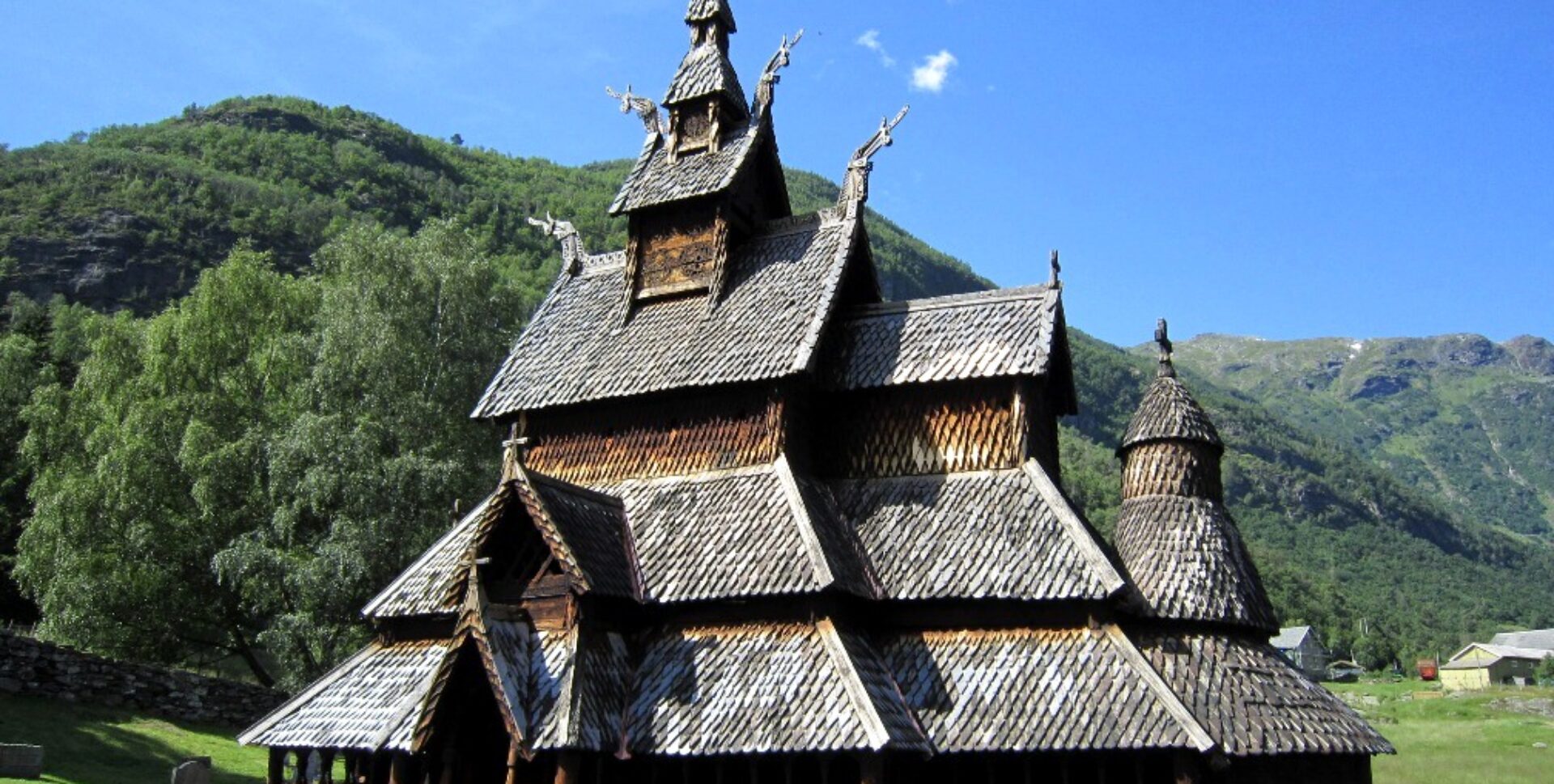 At 14.35  The Flåm Railway   Experience the world´s most spectacular railway journey, and one of the leading tourist attractions in Norway.  The Flåm Railway runs between the mountain station Myrdal by the Bergen Railway, down to Flåm station nestled in the innermost corner of the Aurlandfjord. On the 20 kilometers long train trip, with a height difference of 865 meter, you experience some of the wildest and most magnificent Norwegian fjord and mountain landscape. Discover rivers cutting through deep ravines, waterfalls cascading down steep mountainsides, snow-capped mountain tops and mountain farms clinging to the steep sides.
The Flåm Railway is one of the steepest railway lines in the world on normal tracks, where almost 80% of the journey has a gradient of 5.5%, the equivalent of 1:18. A twisting tunnel, which winds its way throught the mountain at several levels, is proof of the most audacious and skilled engineering exploits in Norwegian railroad history.
At the mountain stations Myrdal or Vatnahalsen(Zipline) you have 2 choices how to return to Flåm at sea level!
Returntrip with the Flåm Railway.
Flåm Zipline and biking the Rallarroad from Kårdal. 14 km down to Flåm, 1.5 hours.
The Rallarroad makes its way through 21 sharp bends down to Kårdal which is the highest farm in Flåmsdalen. From Kårdal the road carries on through the wild Flåm Valley past Berekvam and Dalsbotten. From Dalsbotten and down to Hårreina you will pass by the powerful waterfall, Rjoandefossen. Make sure to stop by Flåm Church which was raised in 1667. The poet, Per Sivle, was born and grew up on the farm across the river from the church. You can see the stone that has been raised in his memory. On the last part towards Flåm you are cycling on the car route going up the valley, so take care and keep your speed down.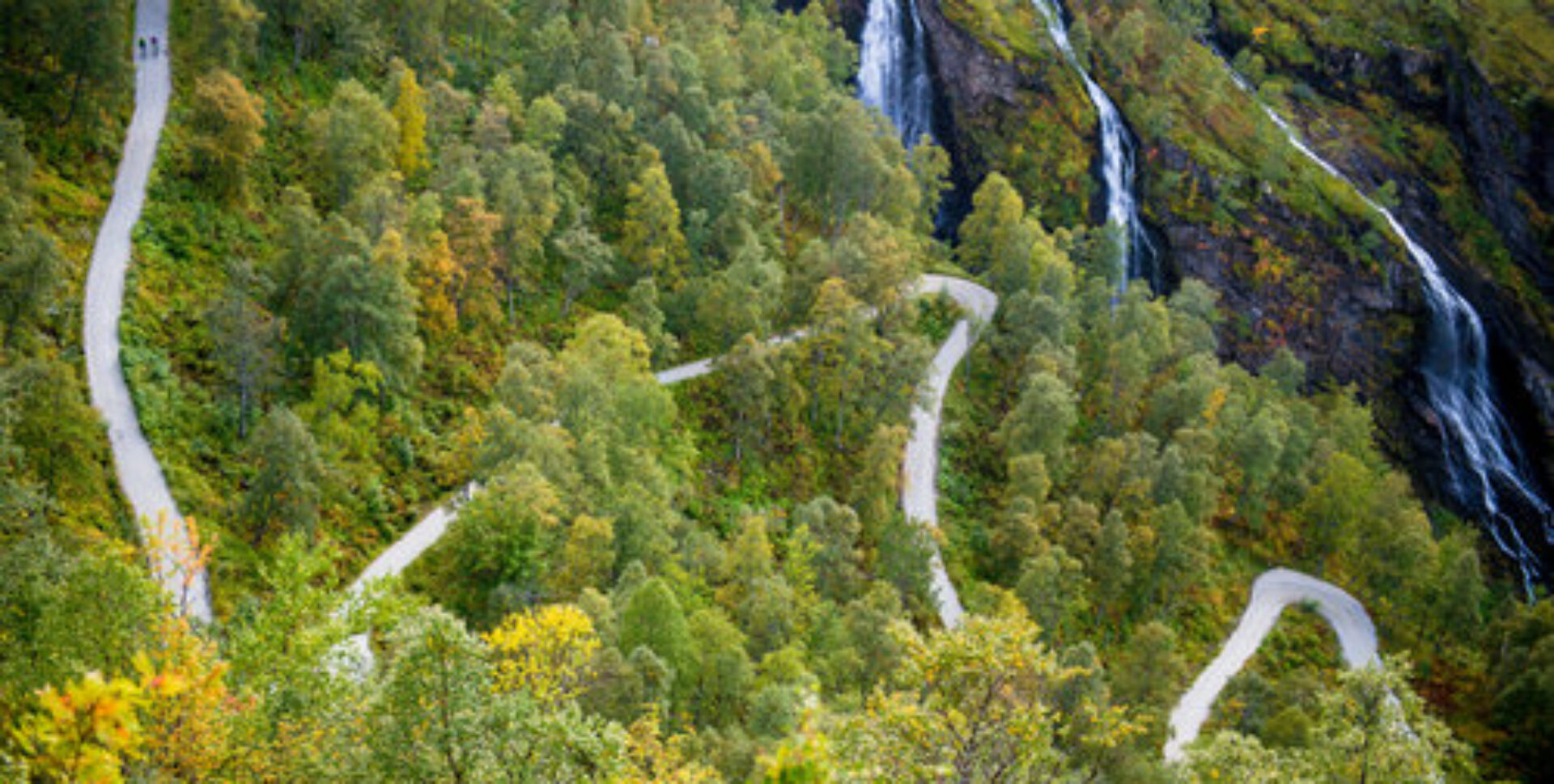 Experience Flåm`s new big attraction – Flåm Zipline, the longest zipline in Scandinavia with a span of 1,381 metres. This breathtaking zipline starts at Vatnahalsen near the Bergen Line and the Flåm Railway and ends up in Kårdalen close to the Rallarrosa Cheese Farm, in the upper part of the Flåm valley. Your adrenalin will still be pumping when you arrive at Rallarrosa Cheese Farm at the end of the zipline. Spend some time at the farm sharing your experience and unwind with some great cheeses, snacks, light meals and drinks, while taking in the stunning scenery.
PRACTICAL INFORMATION
2 ziplines for people

1 zipline for goods / backpacks / luggage (use it without any extra cost)

Maximum weight 140 kg.

Minimum weight 25 kg.

It is not permitted to be under the influence of drugs or alcohol.

Health: If you are pregnant or have back, neck, heart or lung problems, or you suffer from epilepsy or any other condition that could result in seizures, you should consider whether it advisable to to use the zipline.

In the event of bad weather, the zipline may be closed for safety reasons.
When back in Flåm we drive to Aurland, check in at Aurland Fjordhotel and enjoy dinner.
For thoose of you who want, it`ll be a quiz/music quiz after the dinner.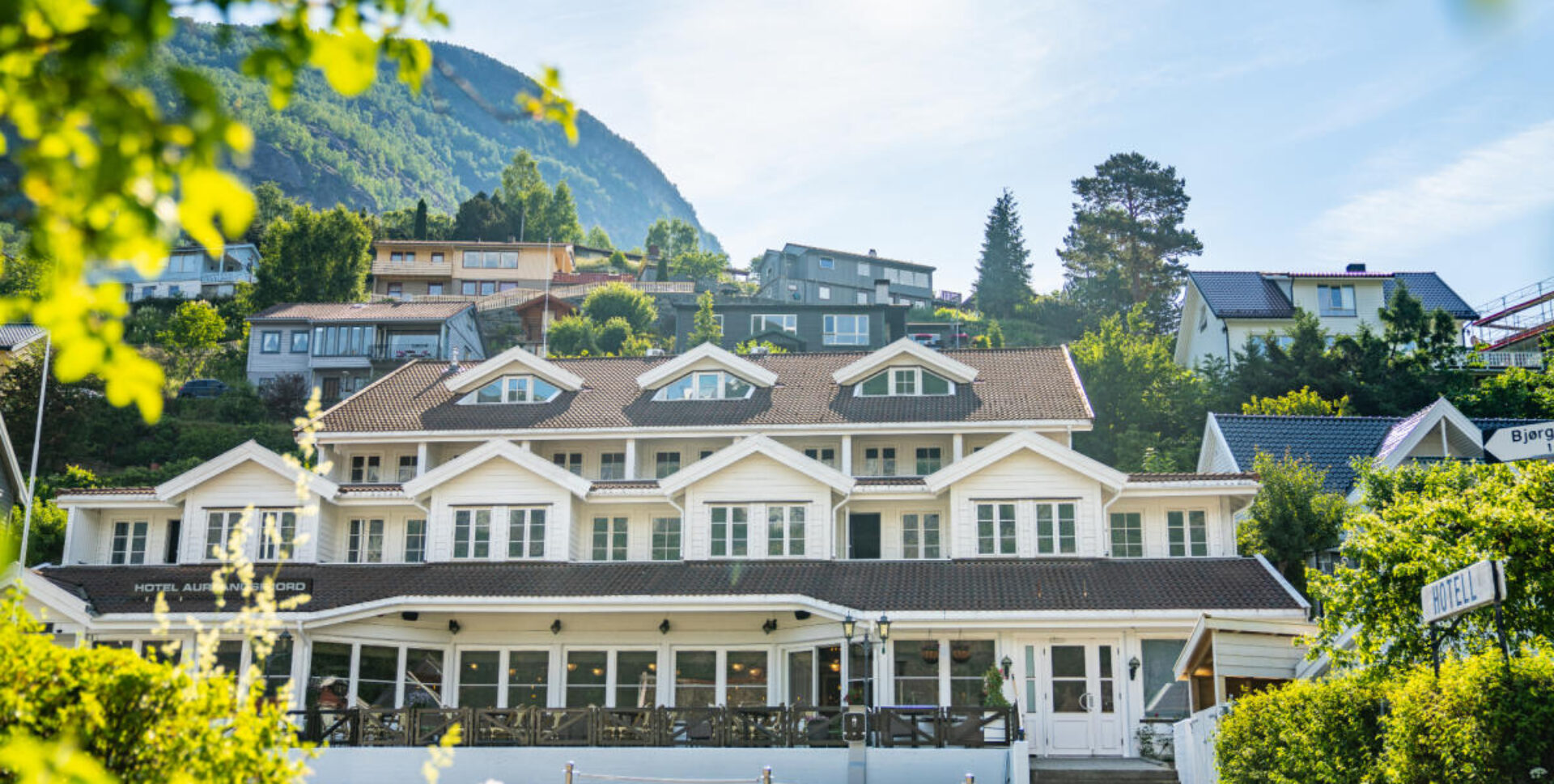 Day 2. 07.05.2023. Stegastein viewpoint,  Fjord Cruise Nærøyfjord (UNESCO), Tvindefossen waterfall, Scienic bustour Voss-Bergen, Highlights of Bergen.  
07.30 Transport up to Stegastein viewpoint
We experience the extraordinary and spectacular panoramic views from Stegastein viewing platform! This structure, which juts out 30 metres from the mountainside, 650 metres above the fjord, offers an unparalleled panorama. A more amazing view of the fjord, mountains and surrounding landscape is hard to imagine.
08.30 Back at the hotel we have breakfast and check out.
0935: Short walk to Aurland harbour.
09.50  Fjord Cruise Nærøyfjord           Aurland – Gudvangen
Enjoy a fjord cruise on the Nærøyfjord, listed on UNESCO World Heritage Site. The Nærøyfjord is the narrowest fjord in the world, at one point only 250 metres wide, beneath mountains that tower up to 1700 metres above its sheltered waters. The scenery is very impressive, and if you lift your eyes, you can see mountain farms clinging to the steep mountainsides.
11.30 Tourguide will meet you at Gudvangen harbour and it`ll be bustour  inbound Bergen and we´ll  pass waterfall Tvindefossen.  Sandwich&Hot/Cold drinks will be served on the bus.  At Trengereid station we´ll catch a train the last part of trip to Bergen.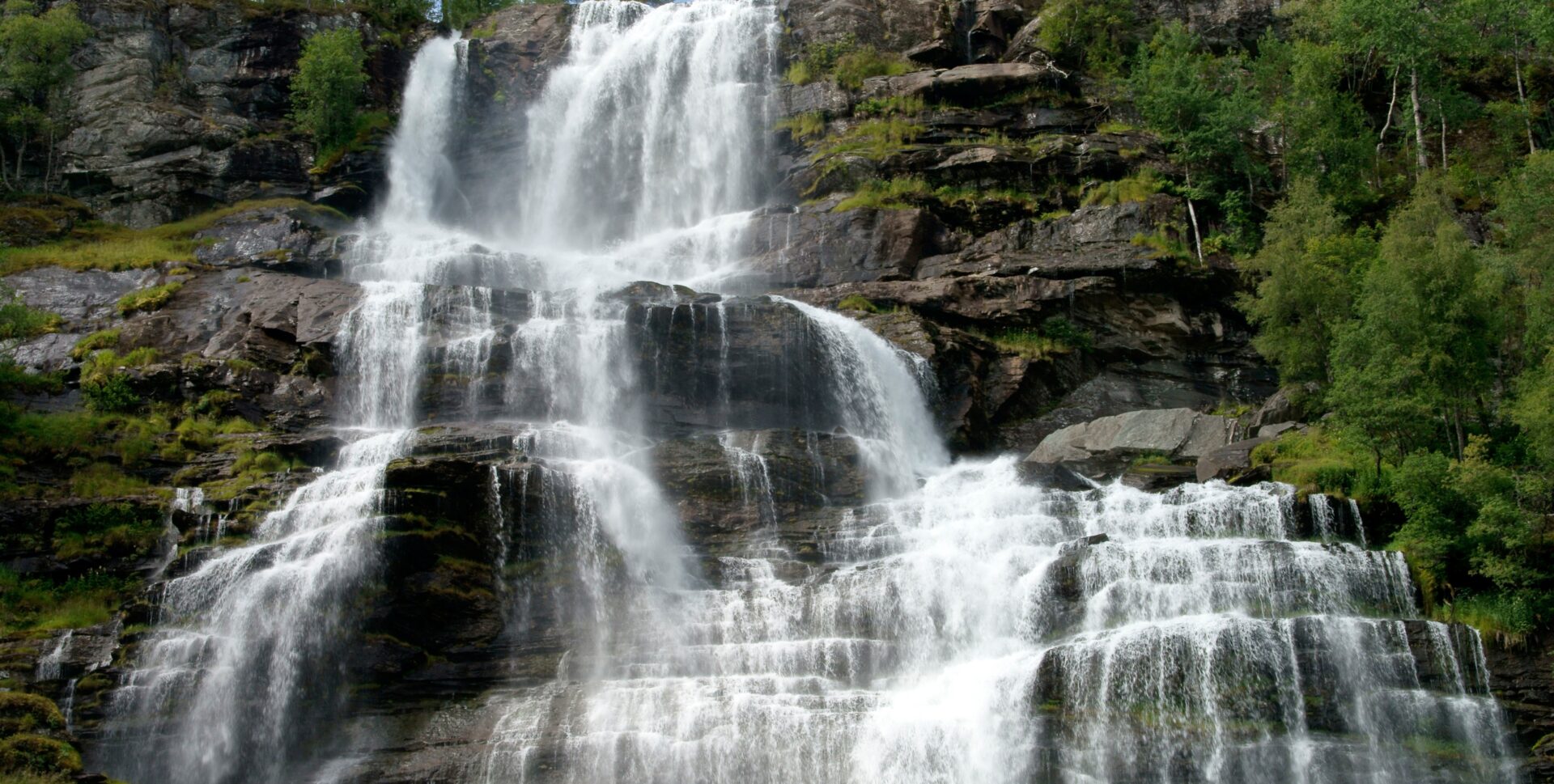 14.15 After arriving Bergen Jernbanestasjon we`ll discover the highlights Bryggen, Fish market, The Fløibanen funicular and a picturesque walk in citycentre.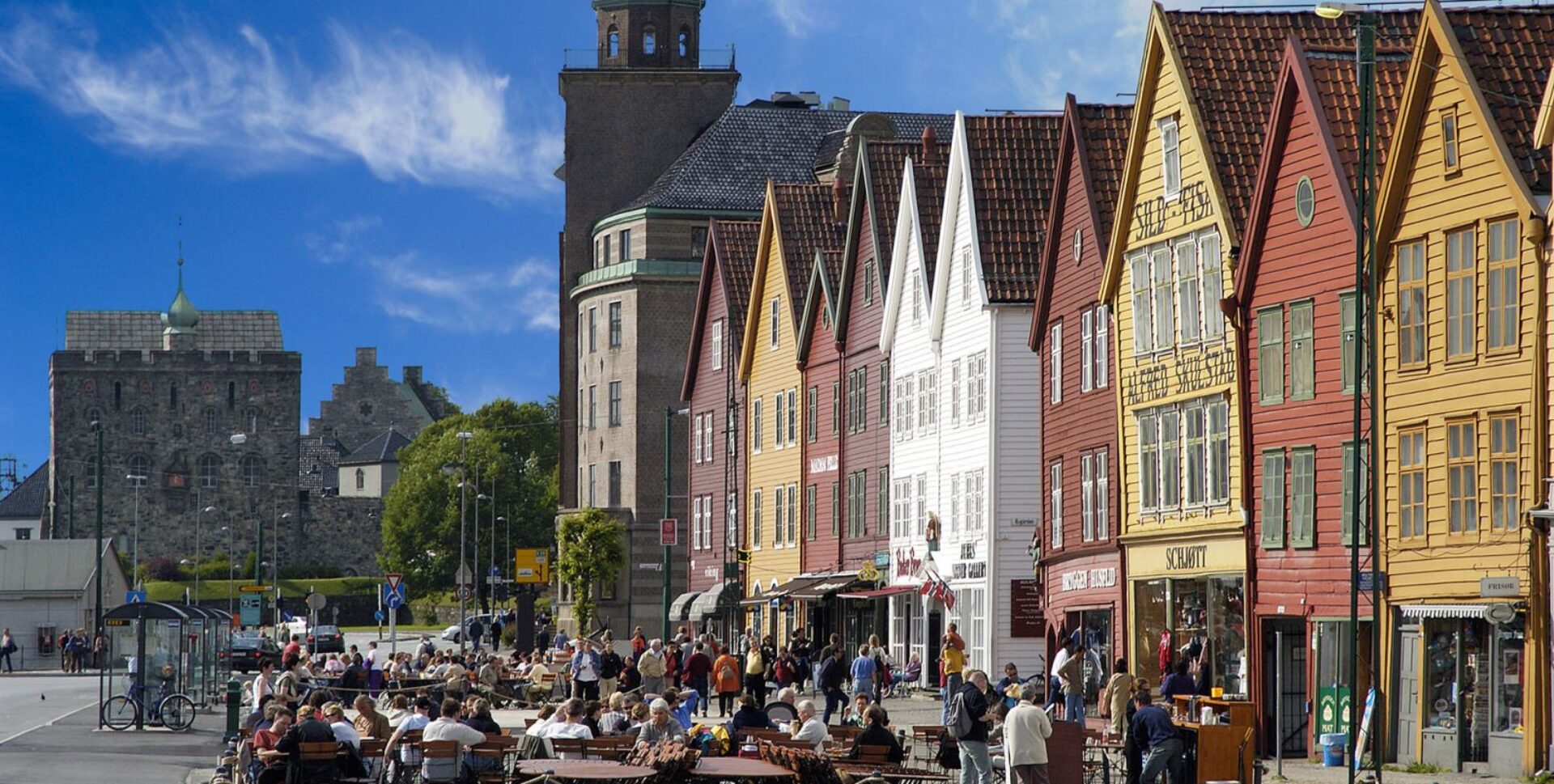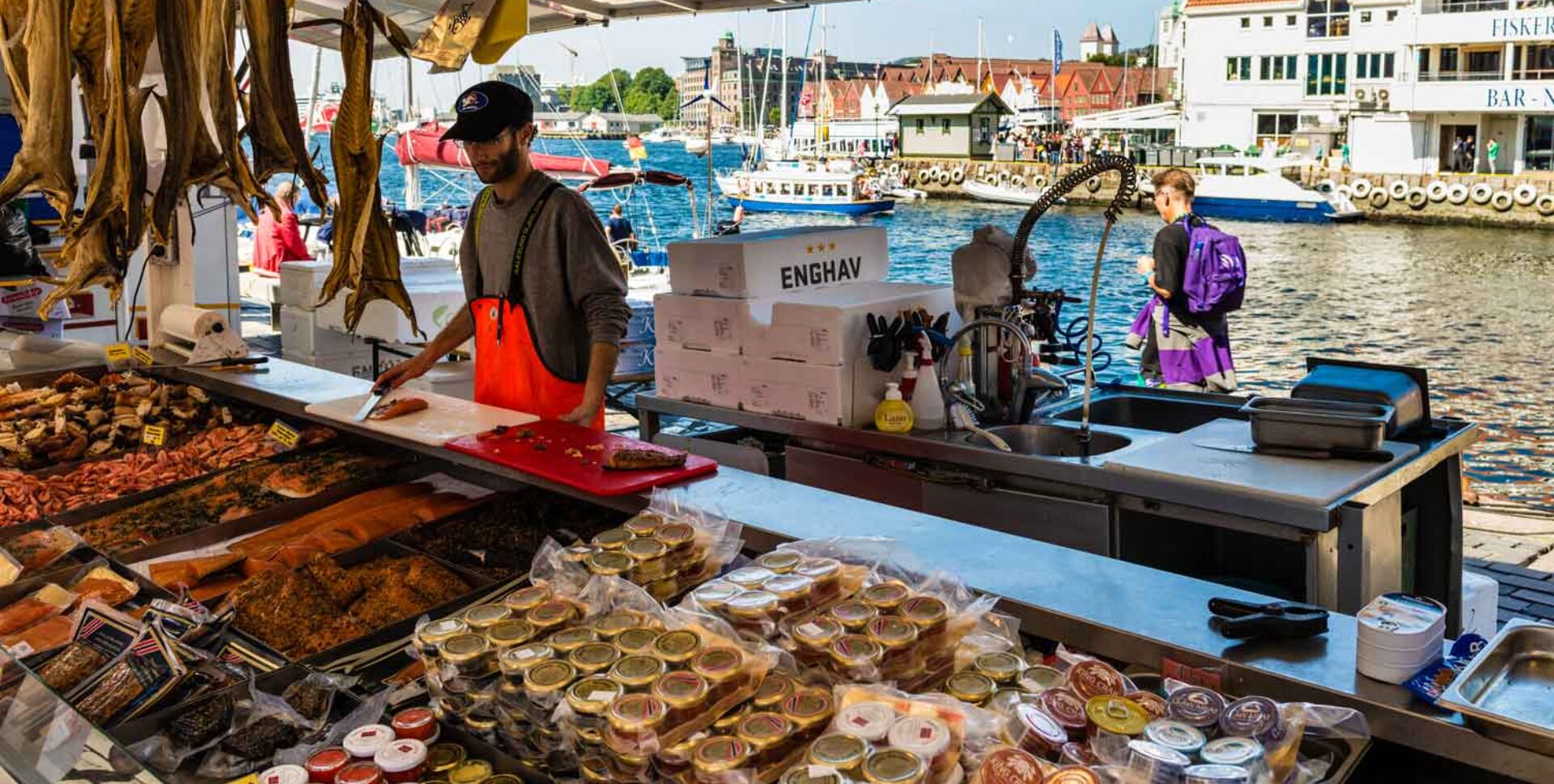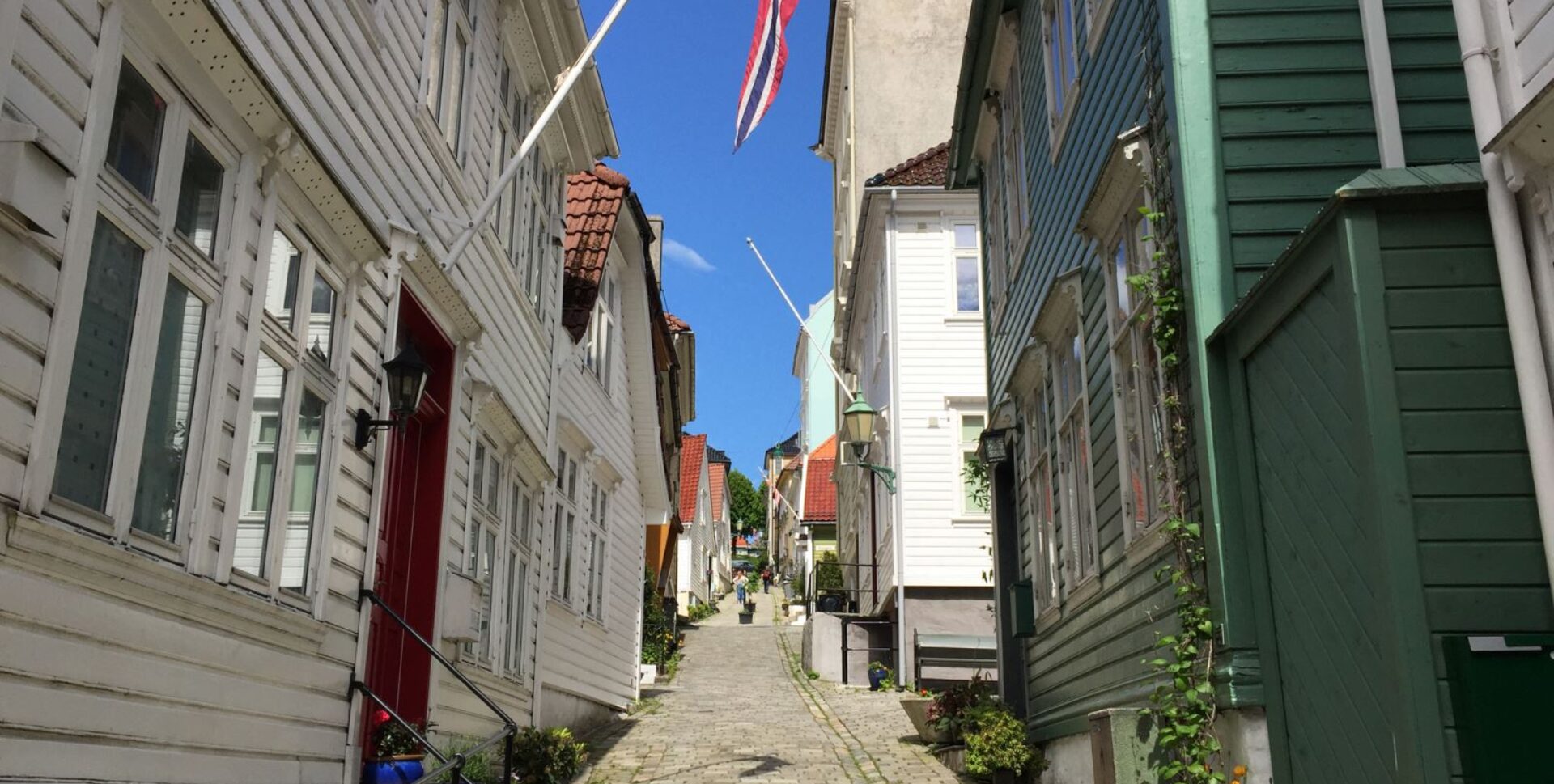 We have dinner in Bergen before we catch the train back to Trengereid stasjon, drive for half an hour and check in at Bjørkheim Kro&Motell with beautiful view over Hardangerfjorden.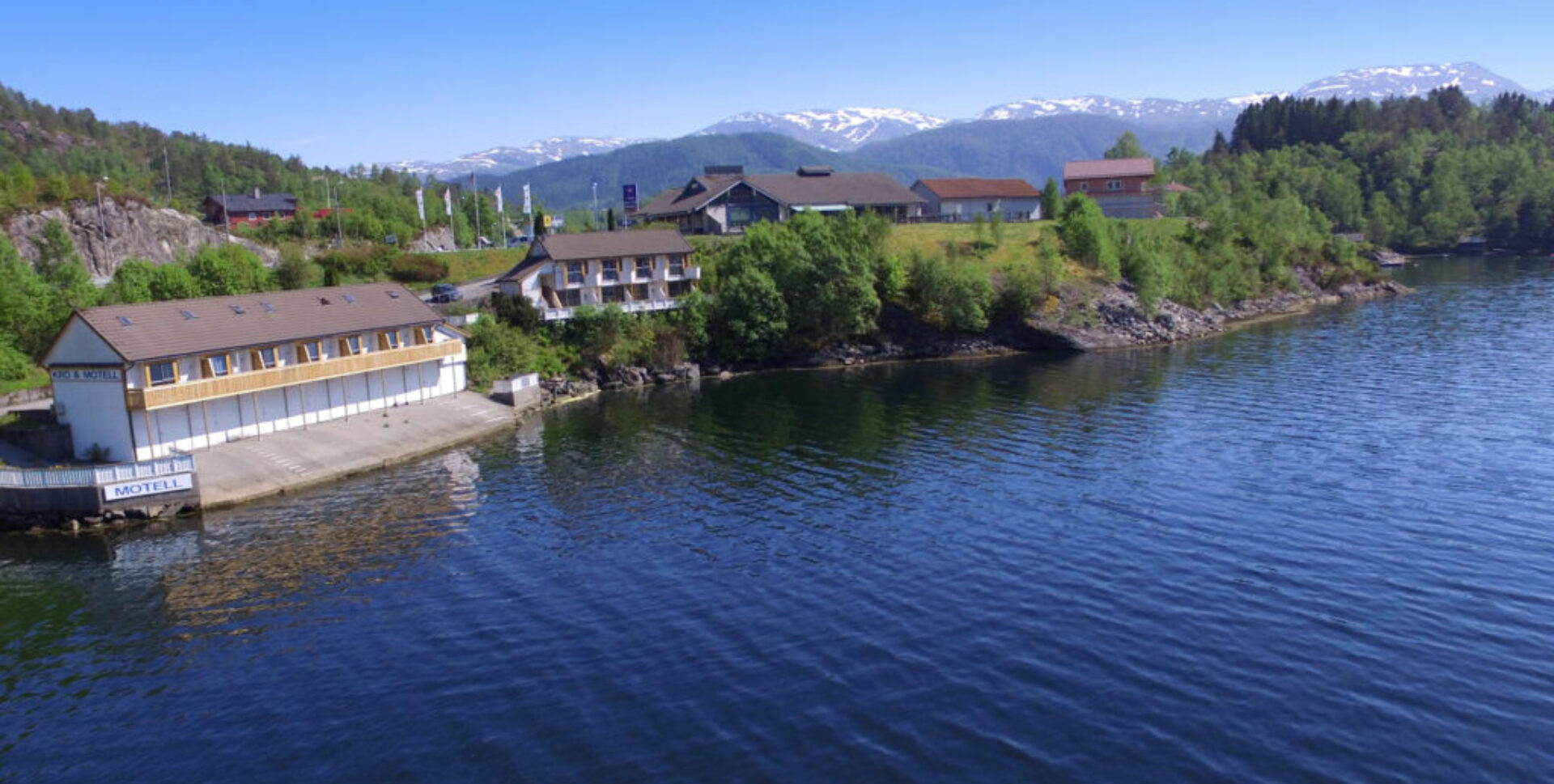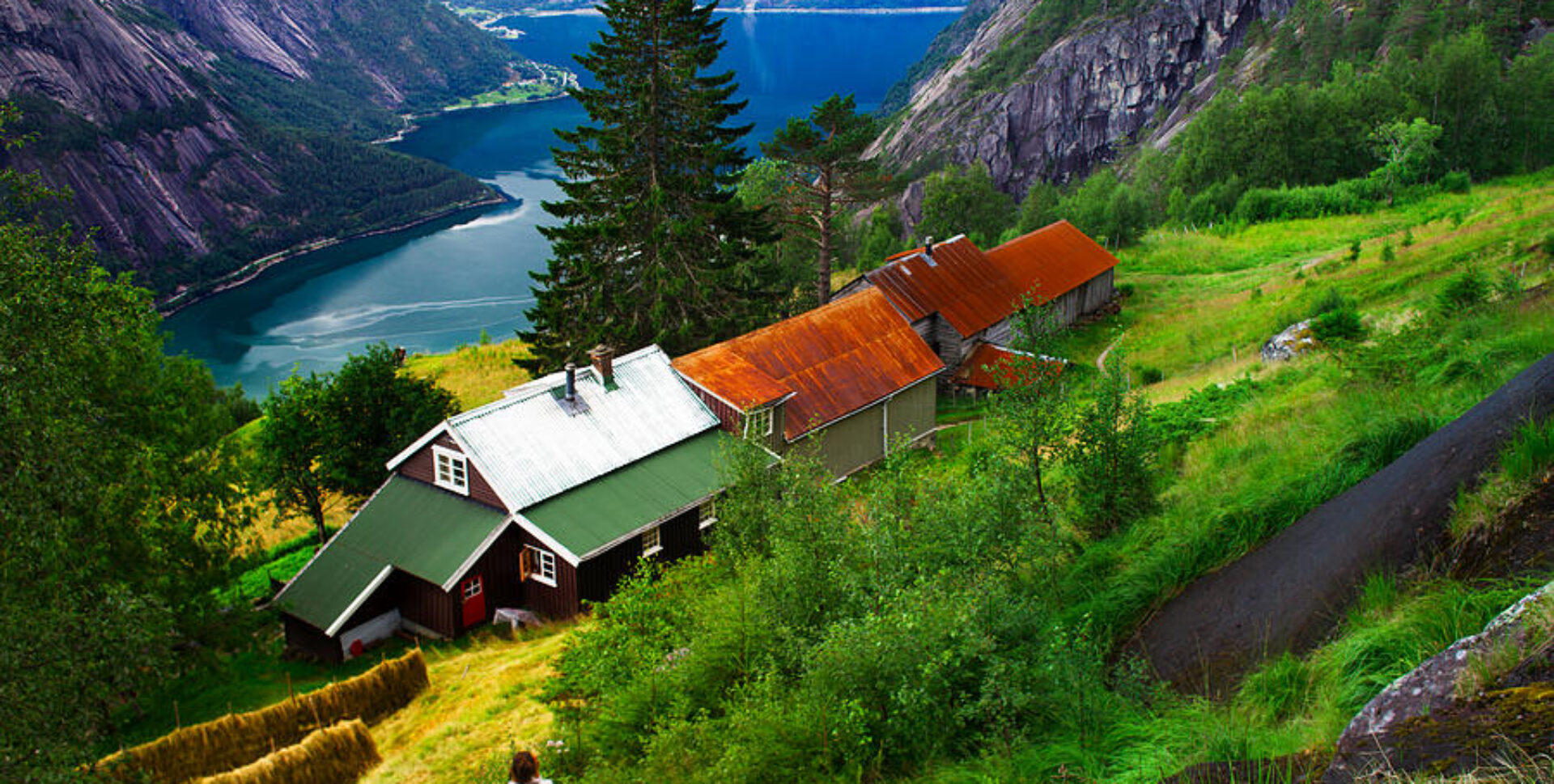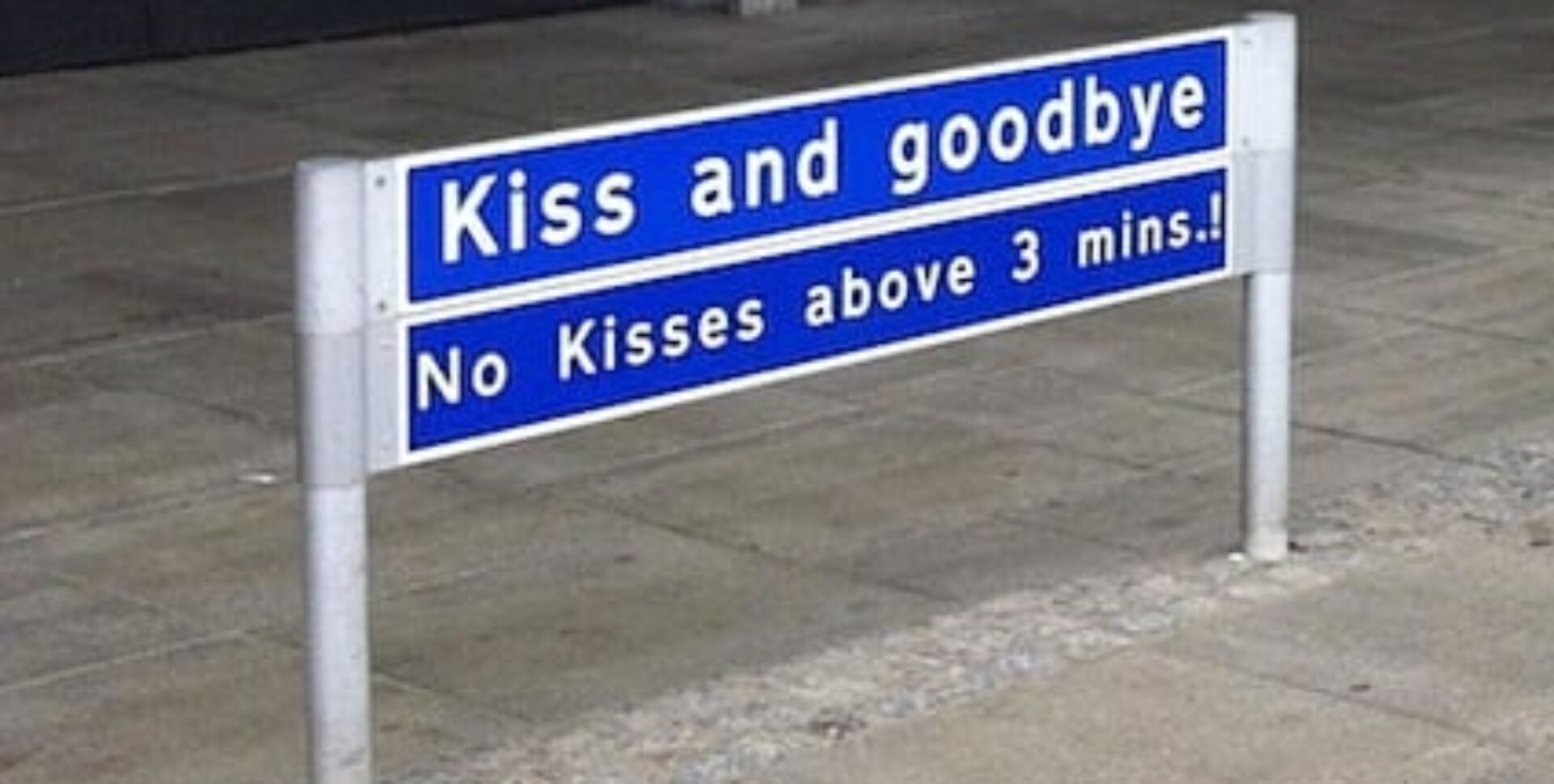 Additional Day: Day before or after tour,  Citysightseeing Oslo
Check possible flights arriving Oslo Gardermoen Airport (OSL)
Easiest way from airport to Oslo Sentral Stasjon (Oslo S) is to catch Airport Expresstrain or the regular train (almost half price) operated by Vy.
It`s also good possibilities to reach Oslo by train, bus or boat.
Check in at hotel. You book your hotel in Oslo by yourself.   Examples of some ok hotels in citycentre:   Citybox,   Smarthotel,  Thon,  Scandic,   Choice
Highlights of Oslo, choose between:
–HopOnHopOff Bus Sightseeing , you book your own tour via link and homepage.
or
-Discover the quite compact citycentre with your guide on a Guided Biketour. Some hills of course but a relatively flat tour. Time to be noticed: Pick up at The Tiger, in front of Oslo Central Station.
During the biketour (duration 2,5 – 3 hours) we will pass, (and it will be short stops at several of), following attractions:
The Norwegian National Opera & Ballet
Akershus Fortress & Akershus Castle
Vigeland Sculpture Park  &  Frogner Park
The Royal Palace with Park
After citytour you have some time to experience Oslo on your own. Please check  Official travelguide to Oslo.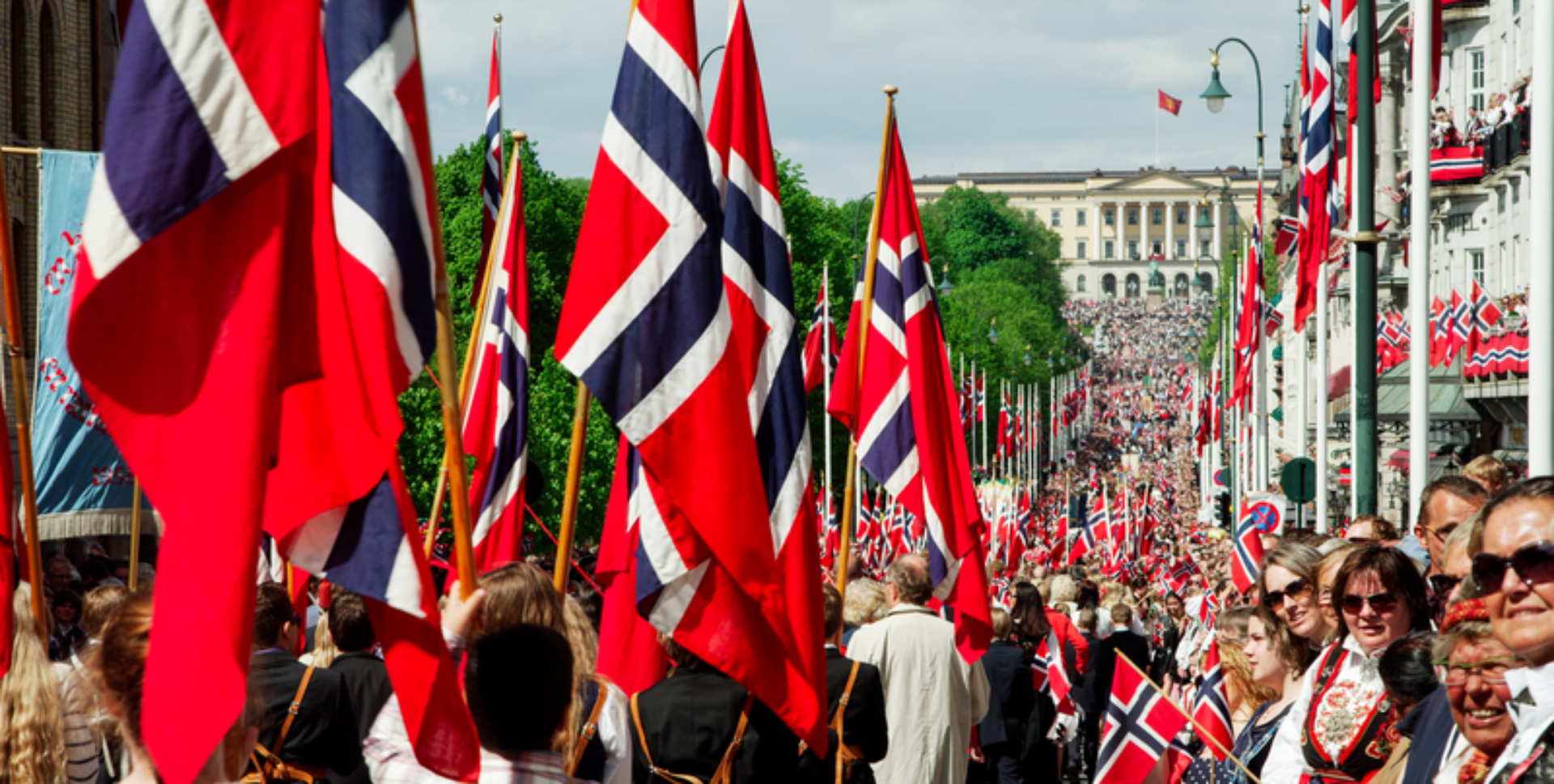 Prices: Basic fee NOK
Includes:
-All transports in minibus/train from Asker station and Sandvika station to Bergen Jernbanestasjon and return. Total distance around 1000 km.
-A happy driver/guide.
-One hotelbreakfast and one breakfast on the go. Three lunches (light meal). One dinner.
-One night at Aurland Fjordhotel (shared doubleroom).
-One night at Bjørkheim Kro&Motell(shared doubleroom)
-Guiding and ticket to Borgund stave church.
-Lærdalstunnel and Historic route.
-Transport to viewpoint Stegastein and return. (Very narrow road)
-Returnticket with train Trengereid stasjon -Bergen stasjon.
-Returnticket with The Fløibanen funicular in Bergen.
-Walk in Bergen citycentre passing Bryggen, Fish market and more.
-Stop at Steinsdalsfossen waterfall.
-Scenic route Hardanger.
-Stop at Kjeåsen mountain farm.
-Stop at Vøringsfossen waterfall.
-Drive through Hardangervidda nasjonalpark.
Additional activities:  All activities have vacancies (March 25th -23) but are subject to availibility after that.
Following activities aren´t included, add according to own preferences: (Prices directly from operator + 30 NOK booking fee)
Day 1
-Afternoon in Flåm going up to mountain station Myrdal and back:
Choose between:
Returnticket with The Flåm Railway 710 NOK or
The Flåm Railway + Flåm Zipline + Biking the Rallarroad 1630 NOK from Kårdalen,
Day 2
-Fjord Cruise Nærøyfjord 615 NOK
Possible Additional Day in Oslo.
– Choose between HopOn HopOff Sightseeingtour 350 NOK og Guided Biketour 275 NOK.
Conditions:
– If you wish to cancel your registration,the following cancellation charges apply per person:
Until 25th April: Administration fee 500 NOK
After 25th April: No refund.
If you wish to cancel and have found somebody to take over your spot no cancellation charges apply.
-All activities at own risk.
-A lot of photos & videos will be taken. Please inform us before start of journey if you do not consent to the recording of statements, photographs, and/or audio or video and that this material may be used by Adventures & Travels Norway and guests on tour, on internal and external channels/platforms.
Registration: 
Fill in the registration form latest 20th March 2023.
Payment:
Latest payment in NOK is 25th March 2023.
Bank DNB, account nr 7137 05 310 18
Payment from abroad:
BIC      DNBANOKKXXX
IBAN   NO3371370531018
Bank address: DNB, Postboks 1600 Sentrum, 0021 Oslo
Packinglist:
Good shoes! Preferable light waterproof hiking shoes.
Gloves and sunglasses.
Wind and waterproof clothing is a must, the weather in the mountains change fast!
For biking the Rallarroad helmet is included, but not for the Guided Biketour in Oslo: Guide will bring patching equipment, pump, tools and first aid kit.
Check valid travel insurance and bring Passport.
Norway is outside EU and it´s possible coming from abroad to buy Taxfreegoods upon arrival OSL when showing your boardingpass from the trip.  After the Taxfreestore you have to pass Customs. Check alcohol and tobacco quotas here.
Questions:
Just send an email to: post@atnorway.no