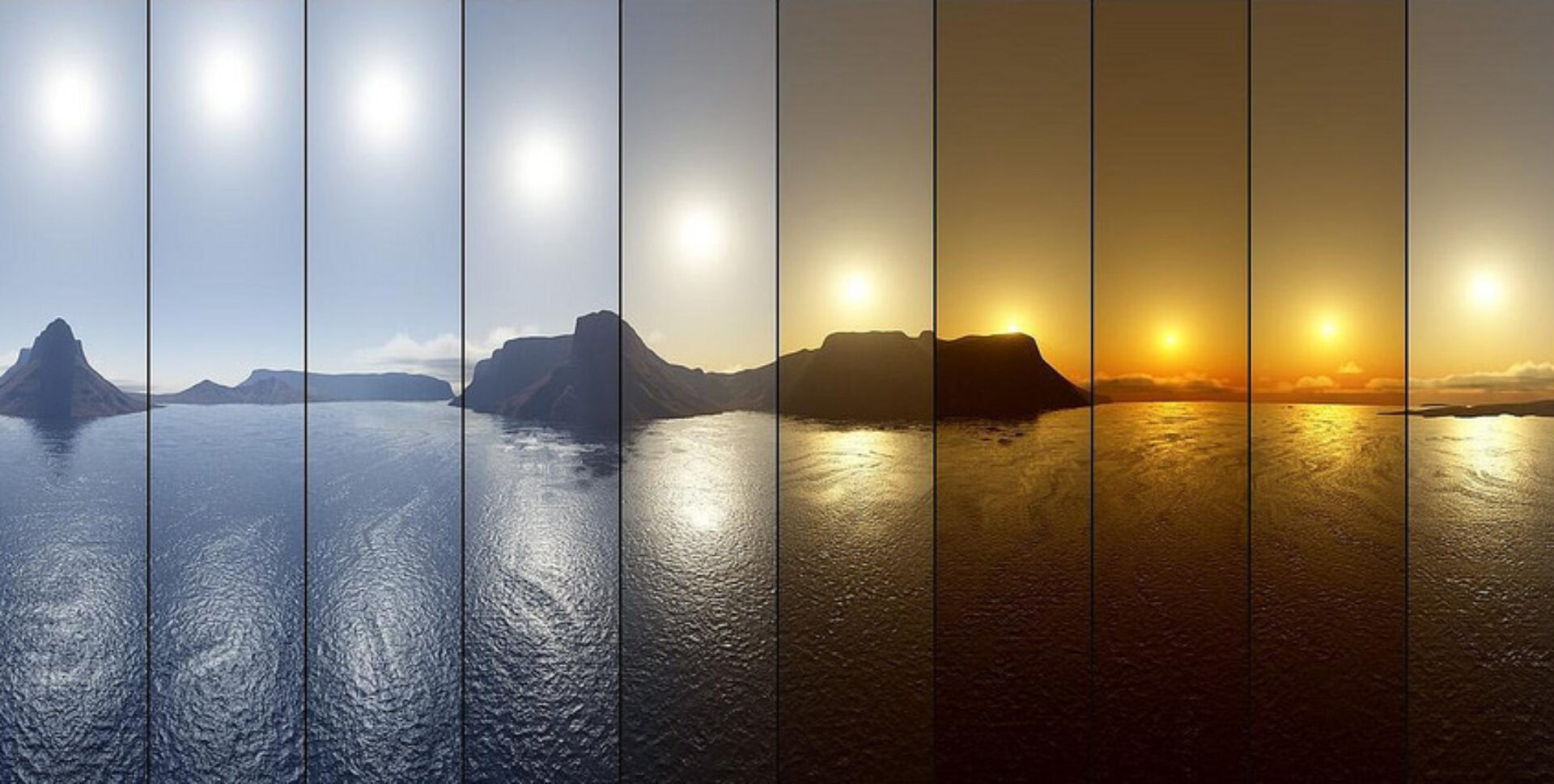 Lofoten, the land of Midnight sun! June23
Join us for 4 days and discover the incredible islands of Lofoten – world famous for its wild and breathtaking nature. Together with the people, good food, the art and culture you´ll have a fantastic tour to remember. Between late May and mid July you can experience the midnight sun.
Tour is fully booked! If you are interested in the tour, please send an e-mail to:  post@atnorway.no. We´ll then contact you next time we set up the tour.
Join us for 4 days and discover the incredible islands of Lofoten – world famous for its wild and breathtaking nature. Together with the people, good food, the art and culture you´ll have a fantastic tour to remember. Between late May and mid July you can experience the midnight sun.
The Lofoten Islands are draped across the turbulent waters of the Norwegian Sea, far above the Arctic Circle. During the tour you´ll explore and experience this untrammelled landscape of majestic mountains, deep fjords, squawking seabirds, long, surf-swept beaches and small, interesting fishing villages. If you are seeking unforgettable nature experiences, Lofoten will definitely not let you down.
Fishing has been, and still is, the reason why people have lived here, and the region is known for its many small fishing villages. We´ll stay in a Rorbu – an old fishermen's cabin – and recommend you try eating skrei, the Arctic cod, and stockfish, dried cod.
The rapidly changing weather and magnificent light conditions have inspired artists and drawn them to this area for several decades, which is evident in the many art galleries and photo exhibitions.
Lofotenteaser from Visitnorway.com
The Lofoten Islands, Norway | Mountains and arctic fjords (visitnorway.com)
Wednesday 14.06.23
Train departing from Stockholm C around 18.00, will arrive in Narvik next day around 13.00. More accurate times will come, check/follow here.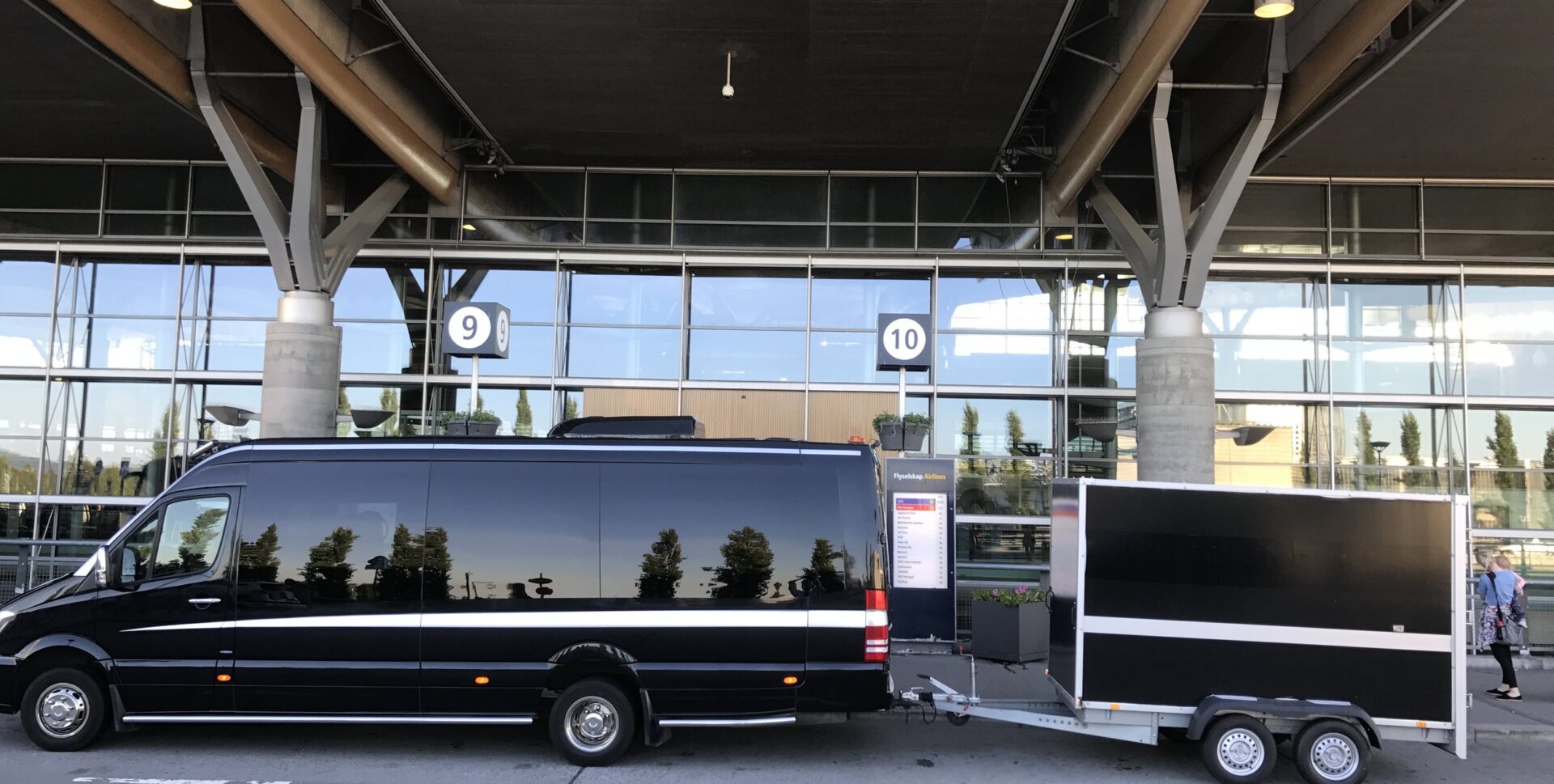 Thursday 15.06.23, Day of Arrival
-Pick up Narvik trainstation followed by lunch. We´ll be up to 17 persons incl.  guide/driver and all transport in minibus with trailer.
-Pick up EVE Harstad/Evenes airport, Norwegian flight from OSL departing at 1320 and estimated arrival  EVE Harstad/Evenes at 1500.
-Continue the fantastic Scenic route Lofoten,  heading for Å with a lot of detours.
-Dinner at Brygga Restaurant&Bar in Kabelvåg.
-Walk in Henningsvær "Nordens Venezia"!!!      Check video here
-Rorbu check in at Lofoten Basecamp close to Leknes with possible uniq saunaexperience.
-We´ll drive to the fabulous beaches of Uttakleiv and Haukland. We cross fingers for lovley weather and we can have a bath, go for a walk and hopefully enjoy the midnight sun. Due to the warm Gulf Stream, Lofoten has a much milder climate than other parts of the world at the same latitude.
-Expect to be back at Base camp around 0200.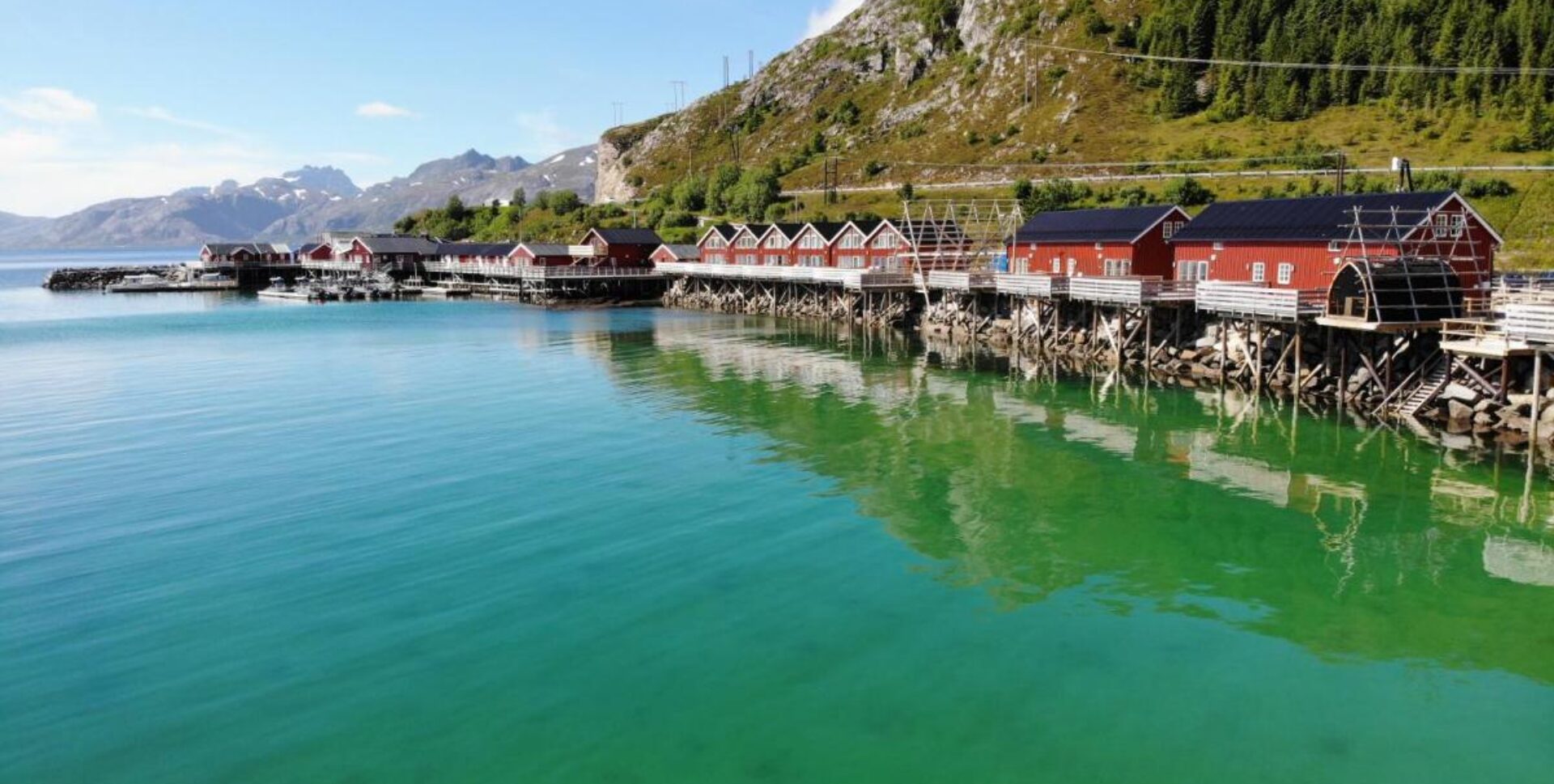 Friday 13.06.23
-After breakfast we drive to Reine and catch the ferry to Vindstad.
-We walk to Bunes beach and hike Helvetestinden (602 m above sea level). Fantastic view!
Bunes Beach is located pretty isolated on the western side of Reinefjorden, and it is one of the most scenic beaches of the Lofoten. With its tuquoise waters and the white sandy beach it is a must-see location when visiting the Lofoten islands.
-We catch the afternoon ferry back from Vindstad to Reine.
-Dinner, Barbeque
-Option, to hike  Offersøykammen  around 2-3 hours and 436 m above sea level. It´s a possible walk from the Basecamp and also a perfect spot for the midnight sun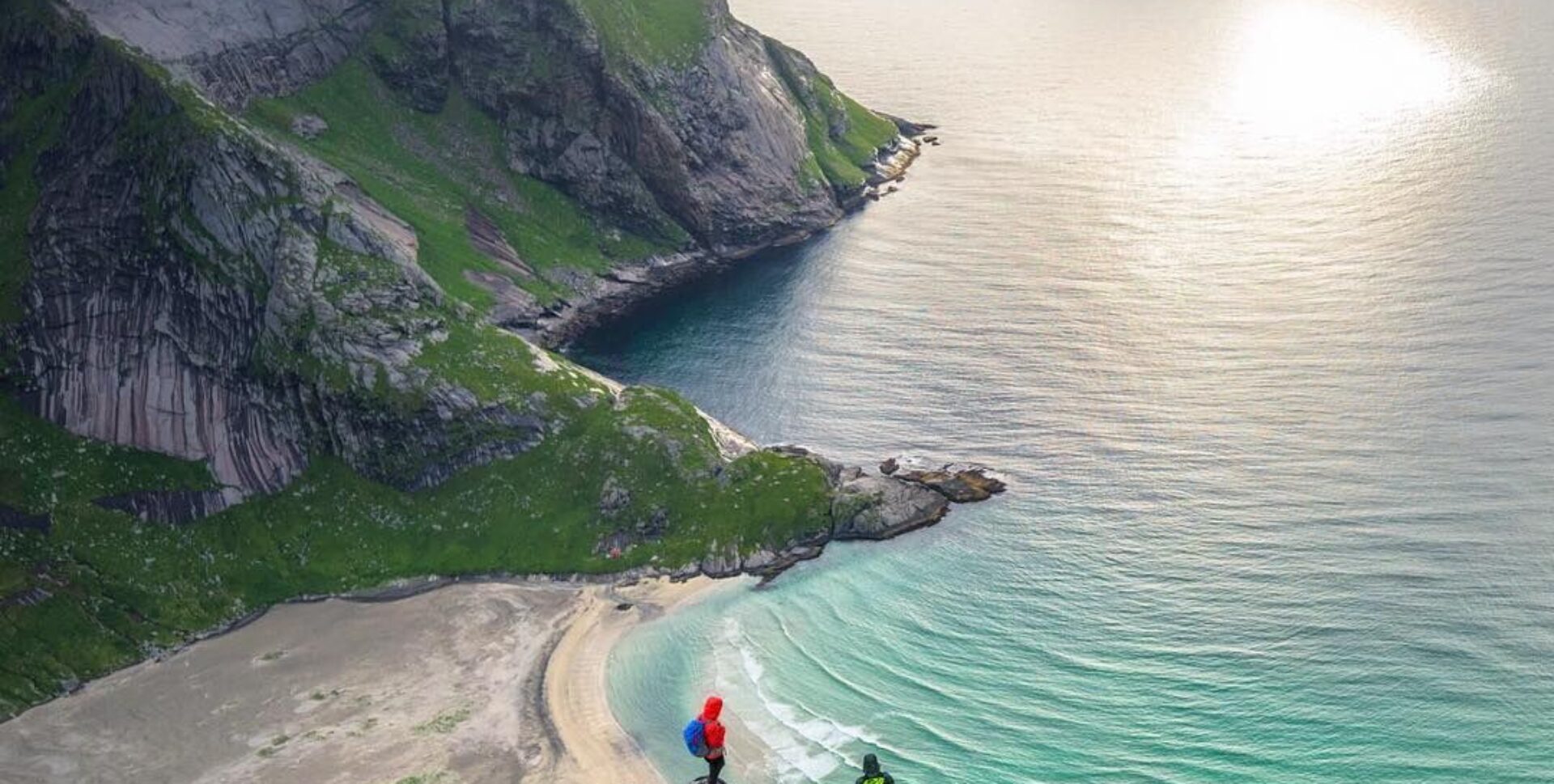 Sunday 18.06.23
-After breakfast we drive a long the beautiful coastline via Valberg and join E10 at Gimsøy sund.
–Scenic route Lofoten back to EVE Harstad/Evenes airport and Narvik trainstation.
-Coffee/Sandwichstop along the road.
Flight depart EVE -OSL around 1540 and train from Narvik S – Stockholm C departs around 1500. More accurate traintimes to come, check  here.
-Kiss&Goodbye!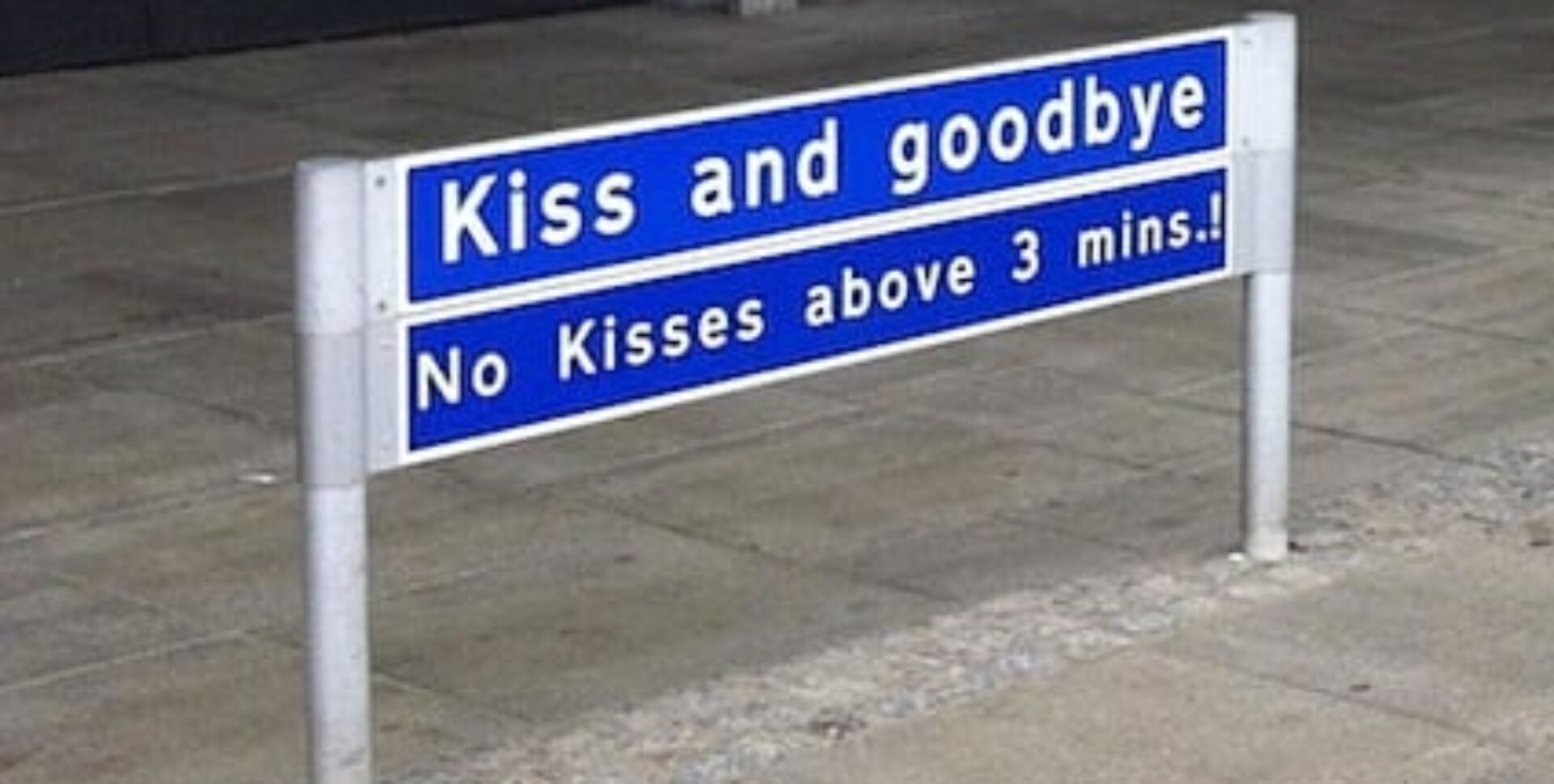 For information:
At the moment it´s much cheaper to fly EVE-OSL monday 19th and it´s possible to extend the tour with following programme sunday afternoon and evening, guide will join you:
-Visit to Narvik warmuseum, price 130 NOK, Narvik was heavily attacked during WW2.
-Trip with Narvik Gondol, roundtrip 205 NOK,  and dinner at Fjellheisrestauranten with a fantastic view 656 above sea level.
-Stay overnight in Narvik. One example is Quality Hotel Grand Royal Narvik, you book your stay.
-Free transport monday 19th from hotel in Narvik- airport EVE at time 0700. You book your flight Norwegian 08.55, SAS 10.45 or Flyr 12.00.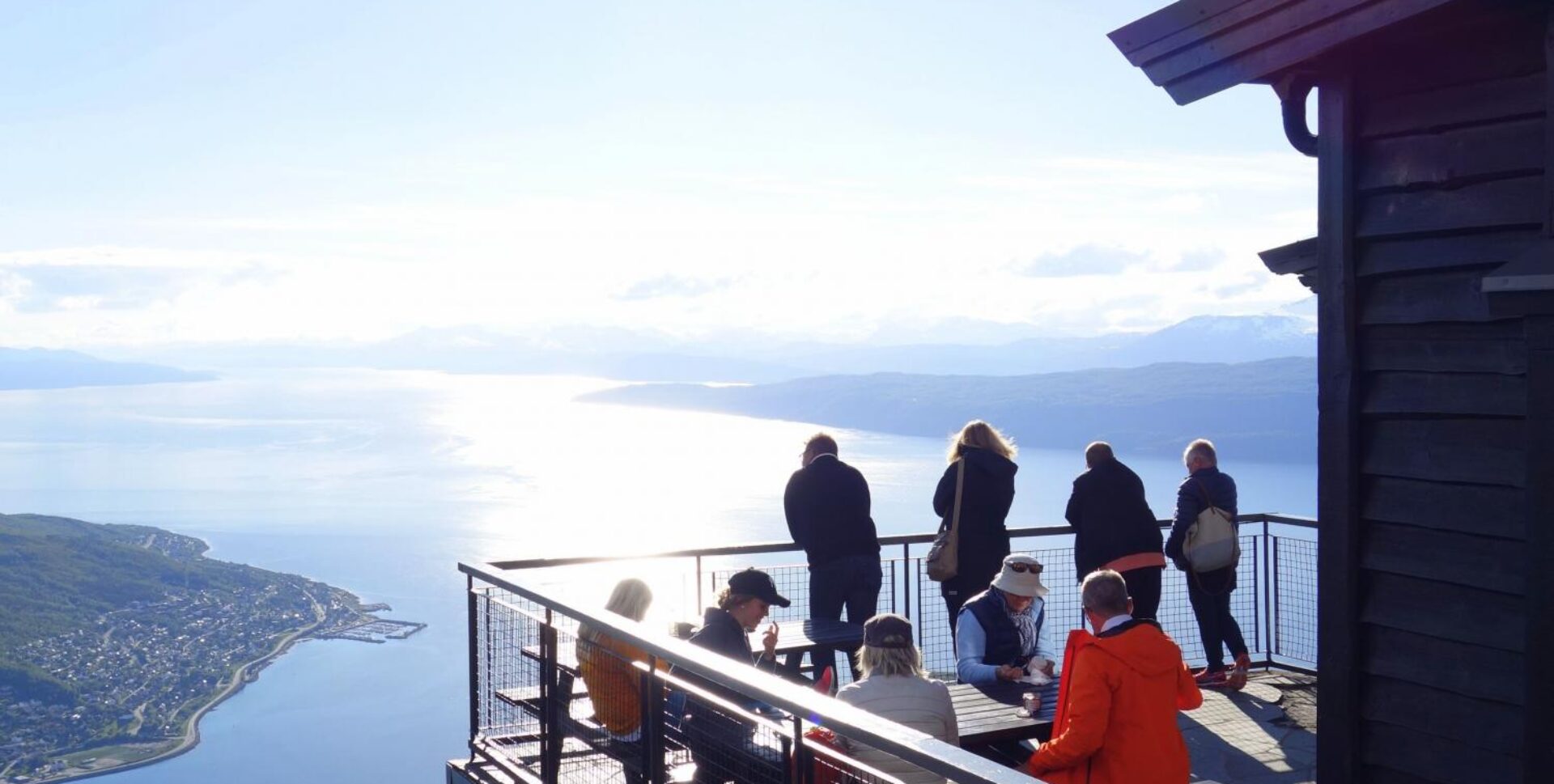 Prices:  4975 NOK
Includes:
-All transports in minibus from Narvik trainstation or Harstad/Evenes EVE airport all the way to Å in Lofoten and return. We´ll  follow the Norwegian scenic route Lofoten with several stops an detours. Total distance around 900 km.
-A happy driver/guide. Svorsk & english.
-Three breakfast, one light lunch and one dinner. Coffee, tea and juice for breakfast. Non alcohol drinks for dinner.
-3 nights in Ocean view Rorbu (share doubleroom).  Free Sauna.
-Walk in Henningsvær.
-Transport to Utakleiv, Haukland and Myrland  beaches,  walk the stairs up to Reinebringen if  conditions permit.
-Boattrip Reine – Vindstad, hike to Bunes beach, and Helvetestinden if conditions permit.
-Stops (entrance fees/tickets not included) at Glasshytta Vikten, Norwegian Fishing Village Museum,  Smeden(Blacksmith) i Sund, Fishing Village Nusfjord.
Not included:
-Lunch in Narvik.
-Dinner at Brygga Restaurant&Bar in Kabelvåg.
-Lunch at Anitas Seefood, Sakrisøy.
-Dinner at Restaurant Karoline in Nusfjord.
Conditions:
-Minimum 12 participants. You will have information when we are 12 or more travellers. Full refund if not enough travellers for the tour.
– If you wish to cancel your registration,the following cancellation charges apply per person:
Until 15th February: Administration fee 500 NOK
Until 5th April: 3000 NOK
After 5th April: No refund.
If you wish to cancel and have found somebody to take over your spot no cancellation charges apply.
-All activities at own risk.
-A lot of photos & videos will be taken. Please inform us before start of journey if you do not consent to the recording of statements, photographs, and/or audio or video and that this material may be used by Adventures & Travels Norway and guests on tour, on internal and external channels/platforms.
Registration: 
Fill in the registration form latest 15th February 2023.
Registration form Lofoten
Payment:
Latest payment(mark MidnightSun June23) in NOK is 15th February 2023.
Bank DNB, account nr 7137 05 310 18
Payment from abroad:
BIC      DNBANOKKXXX
IBAN   NO3371370531018
Bank address: DNB, Postboks 1600 Sentrum, 0021 Oslo
Packinglist:
Good shoes! Preferable light waterproof hiking shoes.
Gloves, sunglasses and a seat pad.
Wind and waterproof clothing is a must, the weather at the coast/mountains change fast!
Guide will bring first aid kit.
Check valid travel insurance and bring Passport.
Norway is outside EU and it´s possible coming from abroad to buy Taxfreegoods upon arrival OSL when showing your boardingpass from the trip.  After the Taxfreestore you have to pass Customs. Check alcohol and tobacco quotas here.
Check as well Paulines packing list for Lofoten.
Questions:
Just send an email to: post@atnorway.no